On-demand: Forrester Total Economic Impact™ Of Avaya Private Cloud Services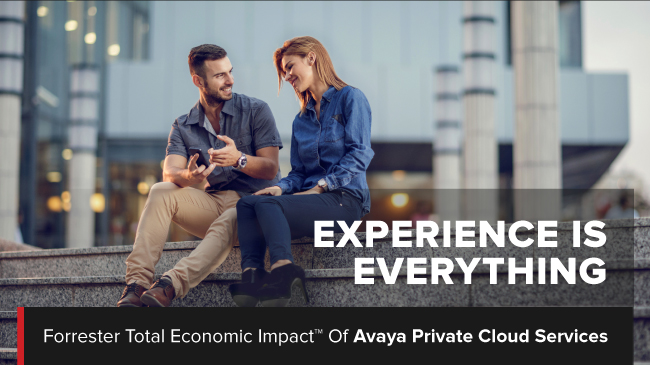 Guest speaker Bob Cormier, Forrester's Vice President and Principal Consultant will discuss the findings of The "Total Economic Impact of Avaya Private Cloud Services," a commissioned study conducted by Forrester Consulting on behalf of Avaya.

The study shows Avaya Private Cloud Services helped the composite organization achieve a 42% risk-adjusted ROI and a payback period of only seven months. You will also hear a presentation from Bob Camel, about the Avaya solutions featured in the TEI study.
Cost savings and business benefits attributed to Avaya Private Cloud Services.
Products and environment that were featured in the study.
Live Q&A with Bob Cormier and Bob Camel after the presentation
Register Now for On-demand: Forrester Total Economic Impact™ Of Avaya Private Cloud Services