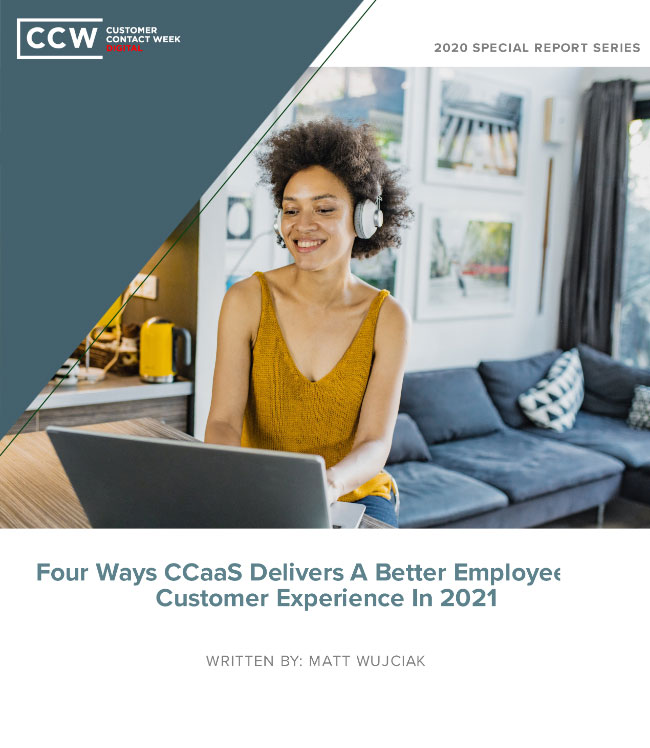 Download your copy today.
The future of the customer experience center is already here. It means that experiences—both customer and employee—matter more than anything else.

When you have engaged, empowered employees in your contact center, it has a direct and positive impact on customer experience.

Download this report to discover the four key pillars of essential customer experience and how contact-center-as-a- service can be a gamechanger for customer experience leaders.