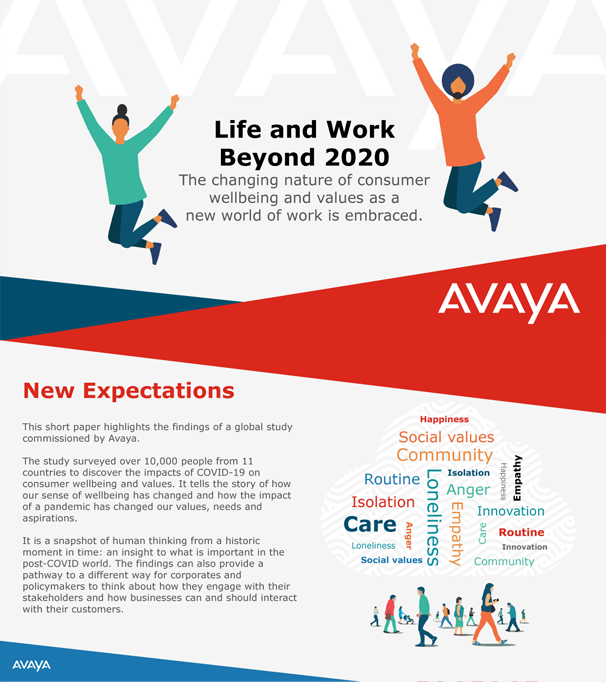 Life And Work Beyond 2020:
The Changing Nature of Consumer Wellbeing
and Values Infographic
What will life and work beyond 2020 look like? Highlighting the findings of a global study commissioned by Avaya and conducted by Davies Hickman Partners, this short paper provides the answers.

The study surveyed over 10,000 people from 11 countries to discover the impacts of COVID-19 on consumer wellbeing and values. It tells the story of how our sense of wellbeing has changed and how the impact of a pandemic has changed our values, needs and aspirations.

It is a snapshot of human thinking from a historic moment in time: an insight to what is important in the post-COVID world. The findings can also provide a pathway to a different way for corporates and policymakers to think about how they engage with their stakeholders and how businesses can and should interact with their customers.

Download the report for a glimpse into Life and Work Beyond 2020.

Download Report Now
By submitting this form, I agree to my information being processed in the Avaya database for the above mentioned purpose. See our
Privacy Statement
for more details, or manage your
Email Preferences
at any time.