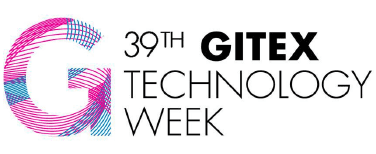 Discover the Art of Experience
Solutions
Every piece of art is unique. Like art, to differentiate brands, experiences need to be unique. Delivering human-centric experiences requires a discipline, openness and collaboration reserved for the highest forms of art.

At GITEX Technology, Avaya demonstrated how it enables you to…
AUGMENT THE INTELLIGENCE OF MACHINES
Organizations need the ability to drive intelligent self-service across all channels and significantly reduce errors during customer interactions, all focused on improving brand reputation and trust.

We are building on our commitment to the API-economy and expanding the openness of our platforms by partnering with AI and biometric leaders like Koopid and Sestek. And we are giving machines real-time access to knowledge and connecting automated touch points to agents to drive dynamic decisions in real-time.

DELIVER INTELLIGENT, PERSONALIZED REAL-TIME EXPERIENCES FOR CUSTOMERS AND EMPLOYEES
Customers expect that they can define their own journey – be it via chat, web, social media, voice or more. They want their entire journey to be smarter and hyper-personalized. This is only possible when all internal stakeholders in the CX journey are empowered to be more efficient and proactive. Moreover, employees expect the same consumer-like experiences when working with enterprise technology.

Avaya is making interactions more contextualized by enabling businesses to listen and interpret their customers' speech, sentiment and intent. We're also giving employees access to all the communications and collaboration tools they need to be productive in a single workspace, with an embedded personal chatbot for every digital worker.

Plus, we've built real-time analytics and insight into key CX parameters, which are instantly and easily available to decision makers at all levels.
ACHIEVE CLOUD FREEDOM
To get the biggest 'bang for their buck' while simultaneously mitigating the risks associated with placing every egg in the basket of a single provider, businesses need the flexibility to run their workloads across multiple clouds.

Avaya has built its solutions with a cloud-first design approach employing the power of microservices and containerization. We have announced Avaya IX Contact Center as a Service (Avaya IX CCaaS), a next generation cloud-based contact center solution built on a microservices architecture. We're partnering with Microsoft to launch CCaaS through the Azure Cloud. And we're investing to have our OneCloud solution certified across the multitude of cloud platforms.

The path-breaking solutions and use-cases we brought to GITEX embody the Art of Experience and are the realization of ideas that have stemmed from the synergy and deep co-creation process with our customers and technology partners. Below are some of these solutions.
Alliances
No single technology provider offers all of the applications you need to deliver solutions across your business. We have built strategic partnerships over decades with some of the world's most admired technology brands.

Through direct R&D engagement, deep product integration, and strong services and support relationships, our alliances deliver seamless capabilities through comprehensive, innovative, and successful solutions for our customers. At GITEX 2019, we showcased the power of these alliances with demonstrations from technology partners such as partners such as Verint, Nectar, Koopid and more.

Press Releases
Avaya to Showcase the Route to Delivering Experiences That Matter at GITEX 2019