2018 Avaya Newsletter
Featuring Gartner Research
How We Will Work in 2028

Get your complimentary Gartner Research Report
"How We Will Work in 2028"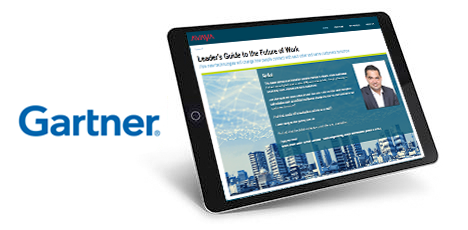 The Avaya Newsletter, featuring Gartner Research, introduces you to a world where technology helps people connect better – with each other and with their customers. The workplace as we know it today is evolving into a digital, virtual work space, where work becomes more fluid, more project-based and more mobile than today. Where teams communicate and collaborate more effectively, beyond devices, physical locations and functions – even beyond the boundaries of the enterprise. And where humans and machines not only work together, but complement each other effortlessly.
Download the Newsletter now