Prepare for the Unplanned
Keep everything in one place as you collaborate and stay connected on the go.
Collaborate from Anywhere
Collaborate easily with your team no matter where they are, on any device.
Quickly launch an HD video conference, and get an alert when someone chats or posts in your spaces.
Work easily with seamless integration for the tools you already use (Salesforce, Office 365, G-Suite, Slack).
Create and customize your space to match your team's needs.
Please fill out this form to request your quote.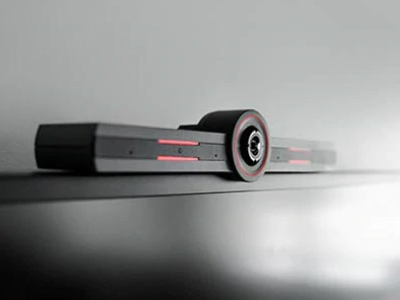 Instantly Connect Your Video Room to Your Avaya Spaces Meeting
Use Avaya Spaces with the Avaya Collaboration Unit to turn any TV or video display in your home or office into a video room. Easy to set up, easy to use, easy on the budget. And one touch on your mobile, laptop, or calendar instantly adds your video room to your Avaya Spaces meeting.
Learn More
*Avaya Spaces is currently available in the following countries: Argentina, Aruba, Australia, Austria, Azerbaijan, Bahamas, Bahrain, Bangladesh, Barbados, Belgium, Bermuda, Bolivia, Brazil, British Virgin Islands, Bulgaria, Canada, Cayman Islands, Chile, Colombia, Congo-Brazzaville, Costa Rica, Croatia, Cyprus, Czech Republic, Denmark, Dominican Republic, Ecuador, Egypt, El Salvador, Estonia, Ethiopia, Finland, France, Germany, Ghana, Greece, Guatemala, Honduras, Hong Kong, Hungary, Iceland, India, Indonesia, Ireland, Israel, Italy, Jamaica, Japan, Jordan, Kenya, Kuwait, Latvia, Lebanon, Liechtenstein, Lithuania, Luxembourg, Madagascar, Mauritius, Malaysia, Mexico, Morocco, Netherlands, New Zealand, Nigeria, Norway, Pakistan, Panama, Paraguay, Peru, Philippines, Poland, Portugal, Puerto Rico, Romania, Saudi Arabia, Serbia, Singapore, Slovakia, Slovenia, South Africa, South Korea, Spain, Sri Lanka, St. Lucia, Suriname, Sweden, Switzerland, Taiwan, Thailand, Trinidad and Tobago, Tunisia, Turkey, Uganda, UK, Ukraine, United Arab Emirates , Uruguay, Vietnam, US Virgin Islands, USA