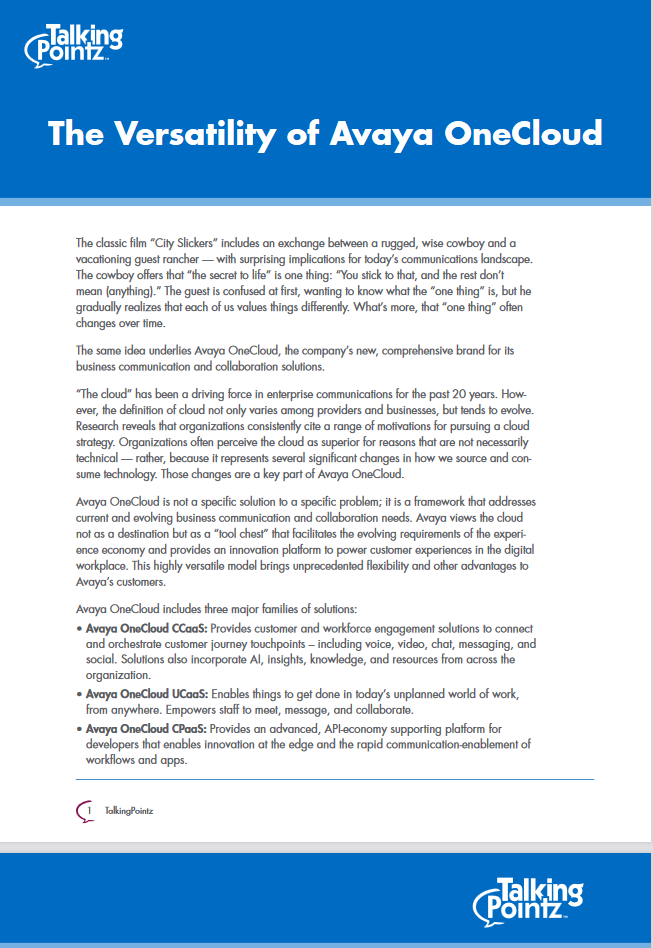 The Versatility of Avaya OneCloud
"The cloud" has been a driving force in enterprise communications for the past 20 years. But the definition of cloud is constantly evolving. Organizations often perceive the cloud as superior for reasons that are not necessarily technical — rather, because it represents several significant changes in how we source and consume technology.

Download this TalkingPointz white paper to learn how Avaya OneCloud Subscription is a framework that addresses current and evolving business needs and provides an innovation platform to power customer experiences in the digital workplace.
Get your complimentary copy of the TalkingPointz White Paper.
By submitting this form, I agree to my information being processed in the Avaya database for the above mentioned purpose. See our
Privacy Statement
for more details, or manage your
Email Preferences
at any time.